It was in 1998, when President Paul KAGAME proclaimed the vision that ICT should be the catalyst of Rwanda's development.
Two years later, the National ICT strategy plan known as National Information Communication Infrastructure and it's first phase (NICI1 2000 – 2005) was launched, from that time tech industry in Rwanda boomed.
Rwanda's tech industry has its own Dora Milaje…Hold on a sec…..you might have some questions running in your mind? Who are the Dora Milaje?
Dora Milaje (pronounced "DOR-ah muh-LAH-jay") are the women who served in Wakanda as secret service agents. These women are known for their bravery and persistence the throne of Wakanda.
Below is a list of fifteen incredible women (in no particular order) who are known for sharing their knowledge and contributing to the growth of businesses, government organizations, and Tech communities. Some of them are big names already, but you will also find some rising stars.
15. Peace CYEBUKAYIRE
Peace CYEBUKAYIRE is a Software Engineer working on Artificial Intelligence and Internet of Things technologies.
She perfectly combines her AI enthusiam with self motivation and natural passion for continous learning and development.
Peace is completing her final year in Software Engineering at the Rwanda Coding Academy.
She has a large following on Github, making her the first Rwandan with a large following on the platform.
What she's up to:
-She's a volunteer Teacher and Lesson planner at GirlsCodeIt, a nonprofit initiative run by passionate young women where we strive to combat gender and education inequality in STEM.
-Contributing to Open source projects
Follow her on
14. Bwiza Charlotte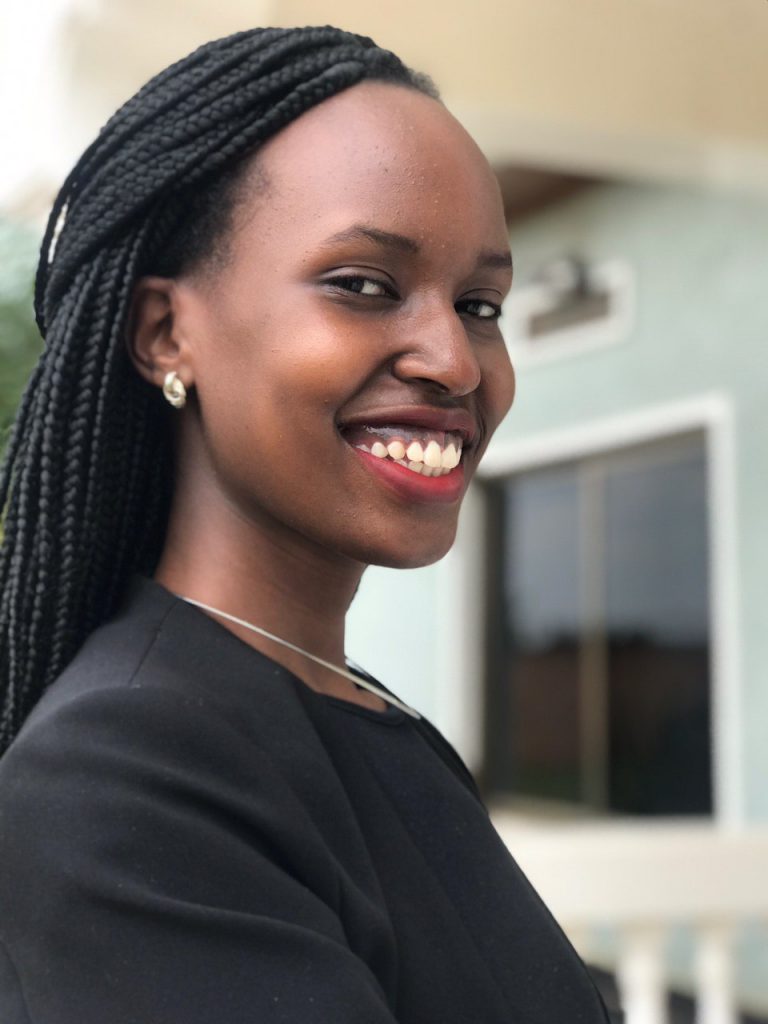 Bwiza Charlotte is a software engineer and space enthusiast who is involved in local developer communities.
She is currently employed by the Rwanda Social Security Board; previously, she was a member of the Business Intelligence Team at Bank of Kigali, where she specialized in customer trend analysis.
What she's up to:
-Co-leads the NASA International Space Apps Challenge
-Leads She Codes Africa community in Kigali
Follow her on:
13. Chrissie MUHORAKEYE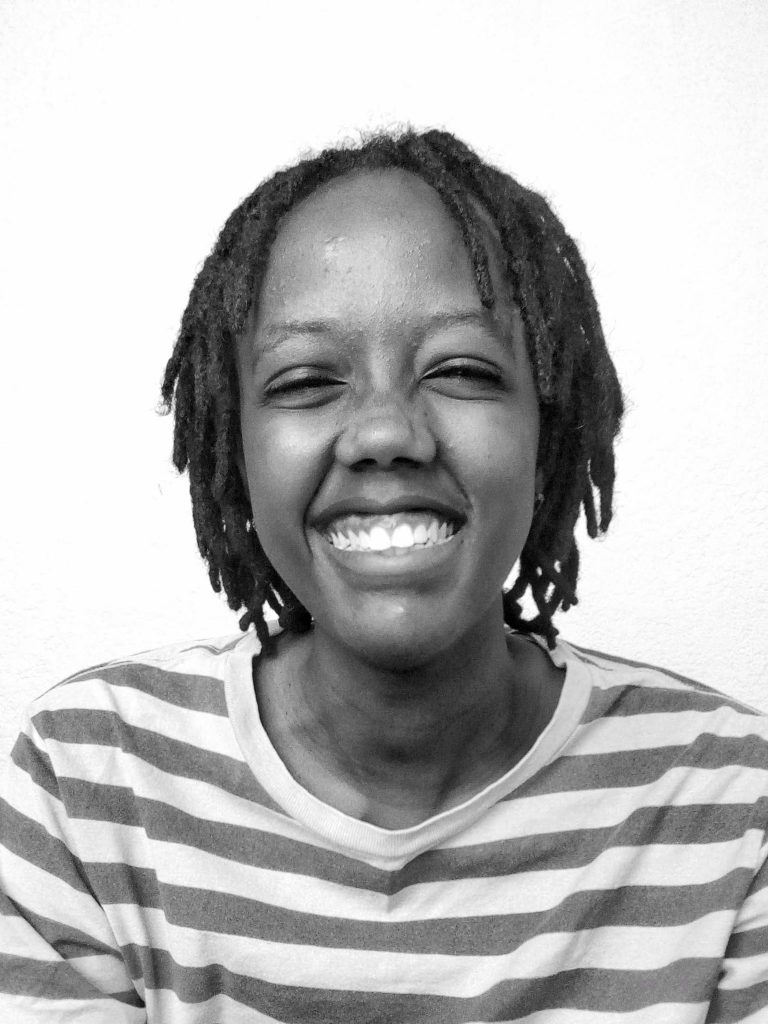 Chrissie is a self-taught UI/UX designer, tech blogger, anime and food enthusiast who is passionate about creating products and sharing knowledge.
She is currently working at Ossix Technologies and doing some technical writing, in addition to being a member of the amazing HackSplash team.
She had published numerous articles on Dev.to and an active member of local developers community such as She Code Africa, Progate and Google DSC as well Facebook Developer Circle Kigali.
What she's up to:
-Co-leads a Google DSC in Kigali
-Making Daily UI challenge for 100 Days
Follow her on:
12. Ines ISIMBI
If you've ever seen a flyer, logo, banner, or anything with graphic content in Kigali and liked it or swallow it??? LOL , Ines might be the brains behind it.
You can easily identify her design by the color palette, fonts, or the entire package of visuals.
Ines is a tech, graphism, photography, vintage, and rap enthusiast.
She began her tech journey five years ago and is now one of Kigali's top product designers.
Ines is currently employed as a product designer at BK Digital Factory, Prior to that she worked at Awesomity Lab.
Ines has worked on a variety of projects with well-known brands in Rwanda.
What she's up to :
-Sharing knowledge with local product designers
-Speaker at Wazi Laab
-Product Designer at BK Digital Factory
Follow her on:
11.Ella TY KARAMBIZI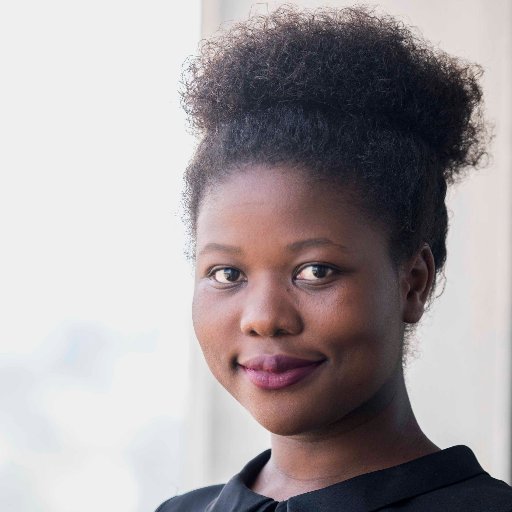 Ella KARAMBIZI is a software engineer with a great enthusiasm for data science and automation.
Well, if you happened to use IREMBO, Ella has been doing amazing work there where she was part of the team that designed and implemented its back-end.
What she's up to:
-Member of the Computer Science faculty at ALU
Follow her on:
10.Violette UWAMUTARA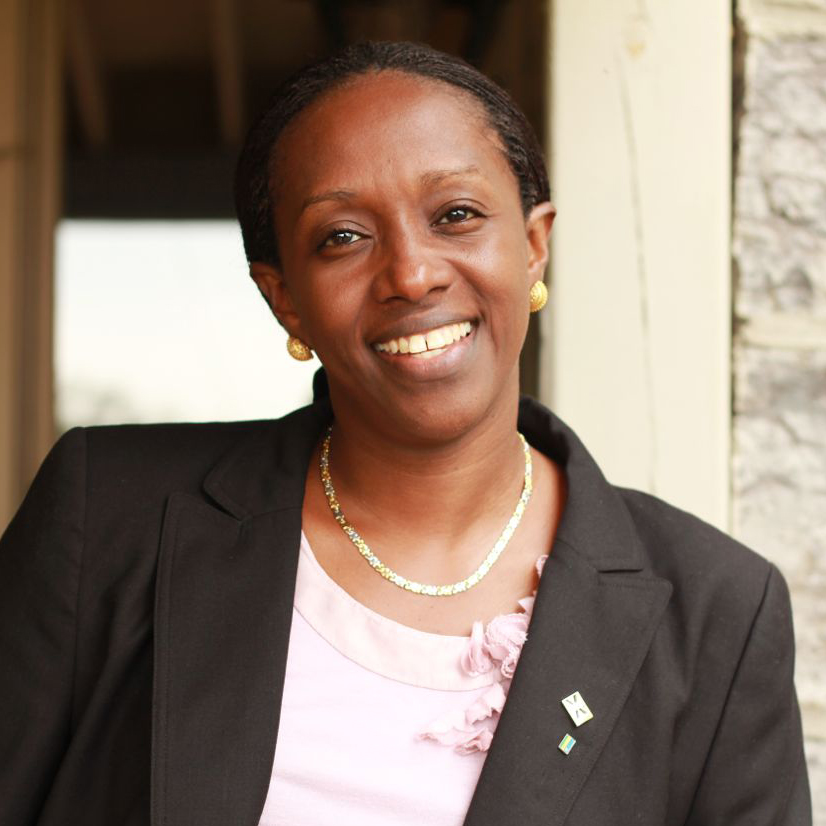 Violette UWAMUTARA is the country director and Africa Regional Advisor for the Digital Opportunity Trust, a charitable organization and social enterprise based in Canada that provides technology, entrepreneurship, and leadership training to young people in East Africa, the Middle East, Latin America, and Canada.
Violette is dedicated to empowering young women and men to close the digital divide and develop youth leadership skills.
She has led the development and launch of the cross-sectoral Digital Ambassador Program (DAP), which places youth at the center of large-scale digital transformation in local communities, and has received the 2013 Anita Borg Institute Change Award for her transformative work in supporting women in ICT in Rwanda.
Follow her on Twitter:
9.Grace INGABIRE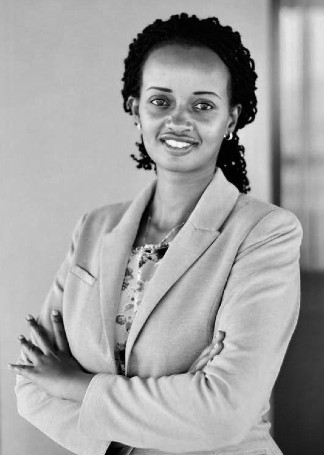 Grace MWIKARAGO INGABIRE is the CEO of RICTA, a non-profit organization that represents Rwanda's internet community and manages the country's top level domain (.rw).
She has worked for RICTA for nearly a decade, previously holding the post of System and Network Manager.
What she's up to:
-Currently running Akadomo Rw campaign
Follow her on:
8. Gaëlle NSENGIYUMVA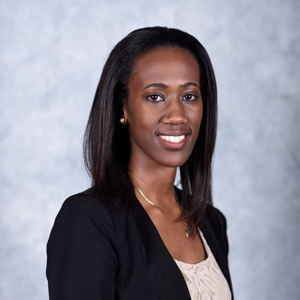 Gaëlle NSENGIYUMVA is a network expert and software engineer with a strong interest in embedded software engineering.
She is currently working at REG-EUCL as the Project Manager for the World Bank-funded Rwanda Electricity Sector Strengthening Project (RESSP).
Gaëlle has worked on a number of system installation projects targeted at improving the power company's ability to serve its consumers.
She is passionate about using education and technology to empower other women.
What she's up to:
-Currently serving as President of Girls in ICT Rw
Follow her on:
7.Victoire AKANIWABO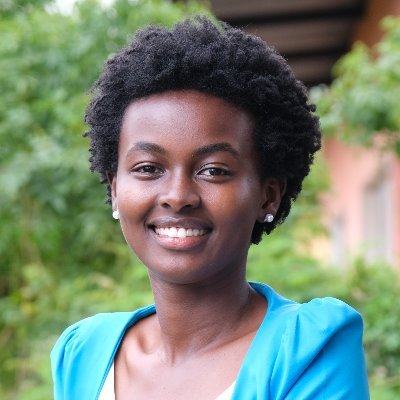 Victoire AKANIWABO is a software engineer at Hence (formerly ProfeTech), as well as the co-leader of the Kigali Facebook developer circle ( among the largest dev communities in Kigali ).
If you've ever attended a Facebook developer circle meetup, you're well aware of her fondness for hugs.
Victoire is a charismatic leader with strong interpersonal skills who is presently working to empower and close the gender gap in STEM.
Follow her on:
6.Akaliza Keza NTWARI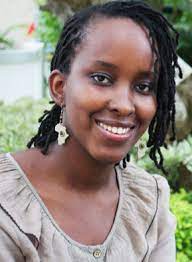 Akaliza Keza NTWARI is a multimedia consultant, entrepreneur, and founding member of Girls in ICT, a collection of young and old women — professionals and students – who are passionate about STEM and have joined together to inspire more girls to join the Tech ecosystem.
She was awarded the Outstanding Woman Entrepreneur in ICT Award by the Ministry of Youth and ICT in 2012, and she has been a part of fantastic communities like K-Lab and Kigali Global Shapers.
According to her Linkedin profile, she is the Program Lead at Jasiri.
5.Lucy MBABAZI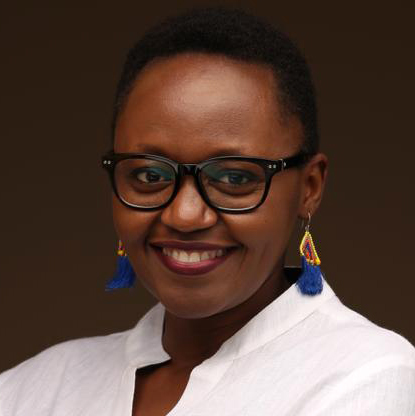 Do you want to learn more about African digital payments? Lucy NSHUTI MBABAZI, on the other hand, is the right person.
Lucy is currently the Director of Advocacy and Partnerships for Africa at Better than Cash Alliance.
The Alliance, based at the United Nations, is a collaboration of governments, businesses, and international organizations working to accelerate the transition from cash to digital payments in order to advance the SDGs.
Prior to this, she worked for Ecobank Group as Assistant Vice President, Push Payments, where she oversaw mobile payments strategy and implementation in the 36 African countries where Ecobank operates.
She is currently on a mission to see Africa's economies digitized for greater inclusion in order to sustain our development. She is also working to inspire more girls to pursue careers in science, technology, engineering, and math (STEM) subjects through various initiatives.
4.Marie Claire MUREKATETE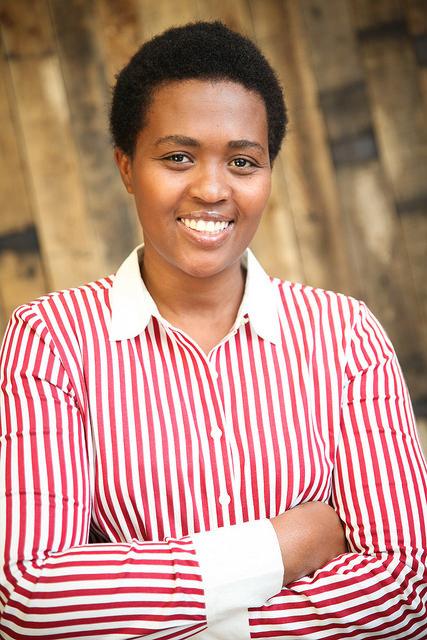 Marie Claire Murekatete is the Technical Progam Manager at Intel in the United States. She gained her experience through technical training and working for more than 8 years in a variety of technical and management roles at Intel, Google, the Rwanda Information Society Authority (RISA), and the Rwanda Development Board (RDB).
She co-founded Refugee Girls Need You and Technovation Challenge Rwanda, as well as various mentorship programs that encourage young girls to pursue STEM careers.
3.Clarisse IRIBAGIZA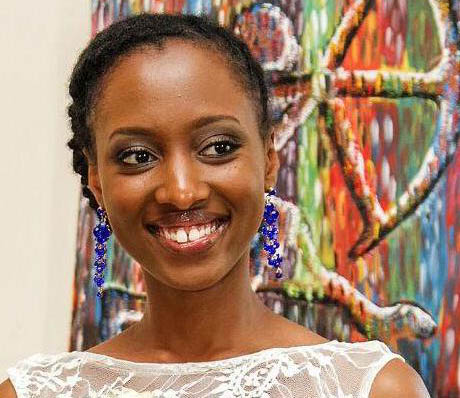 Clarisse Iribagiza is the CEO and Co-Founder of HeHelabs (now DMM.HeHe), a leading technology company that develops innovative technologies that enable businesses to optimize their operations and reach more customers wherever and whenever they want. DMM.HeHe serves over 2 million users across Africa, allowing businesses to offer their products and services on-demand and ensuring a great customer experience all the way to the last mile.
She started her company when she was 22 years old and a junior at the University of Rwanda's College of Science, where she was pursuing a BSC in Computer Engineering. This was following an incubation program at the Massachusetts Institute of Technology (MIT), where she was able to connect the dots between what she was learning in school and how she could immediately apply it in the real world.
Clarisse is also a member of the African Development Bank's Presidential Youth Advisory Group and is currently pursuing a Master of Business Administration (MBA) at Africa Leadership University.
2.Esther KUNDA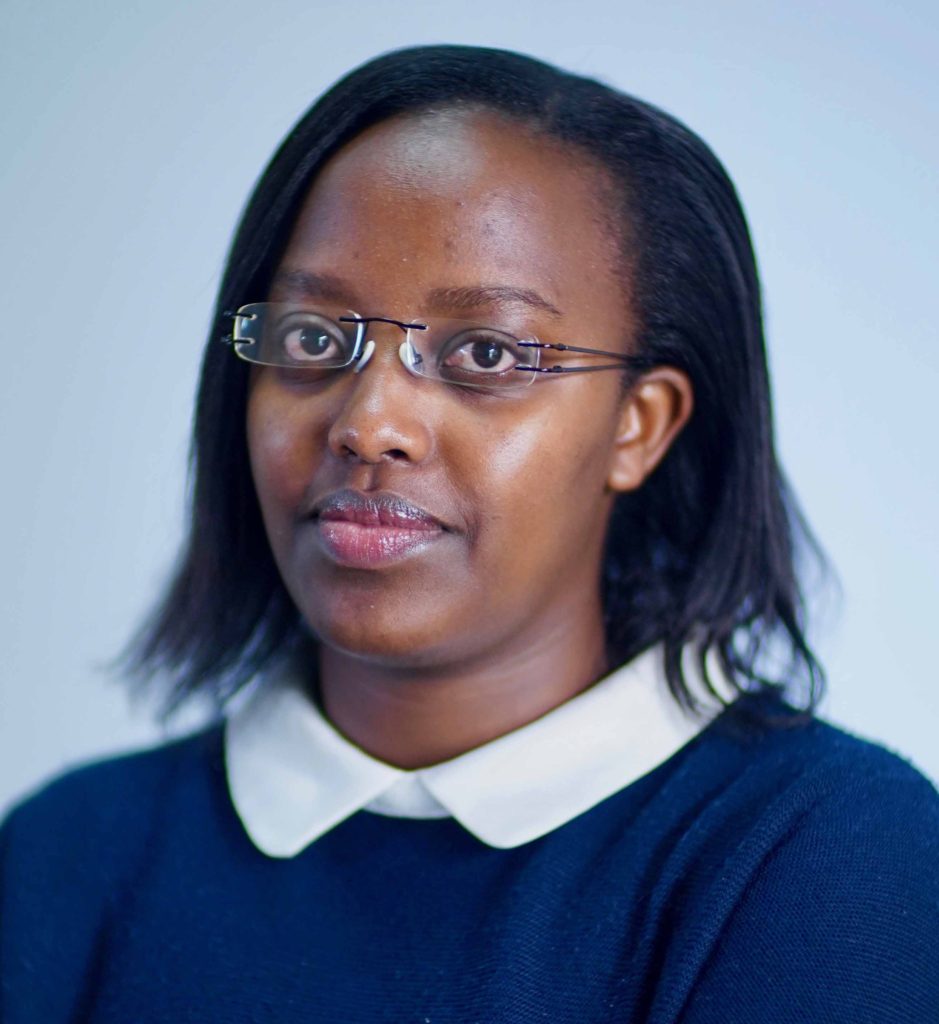 Esther works for the Ministry of ICT and Innovation as the Director of Innovation and Emerging Technologies.
She was previously the Next Einstein Forum's Policy, Innovation, and Community of Scientists Manager.
Esther oversaw the development of NEF policy initiatives and collaborated closely with the NEF Community of Scientists on science engagement activities such as the NEF Africa Science Week, which took place across Africa.
Prior to joining NEF, she worked at Intel as an Education Support Manager and for Tigo Rwanda in product development. She has worked in the fields of product development, business strategy, policy, and innovation.
She has a master's degree in information technology.
1.Faith Keza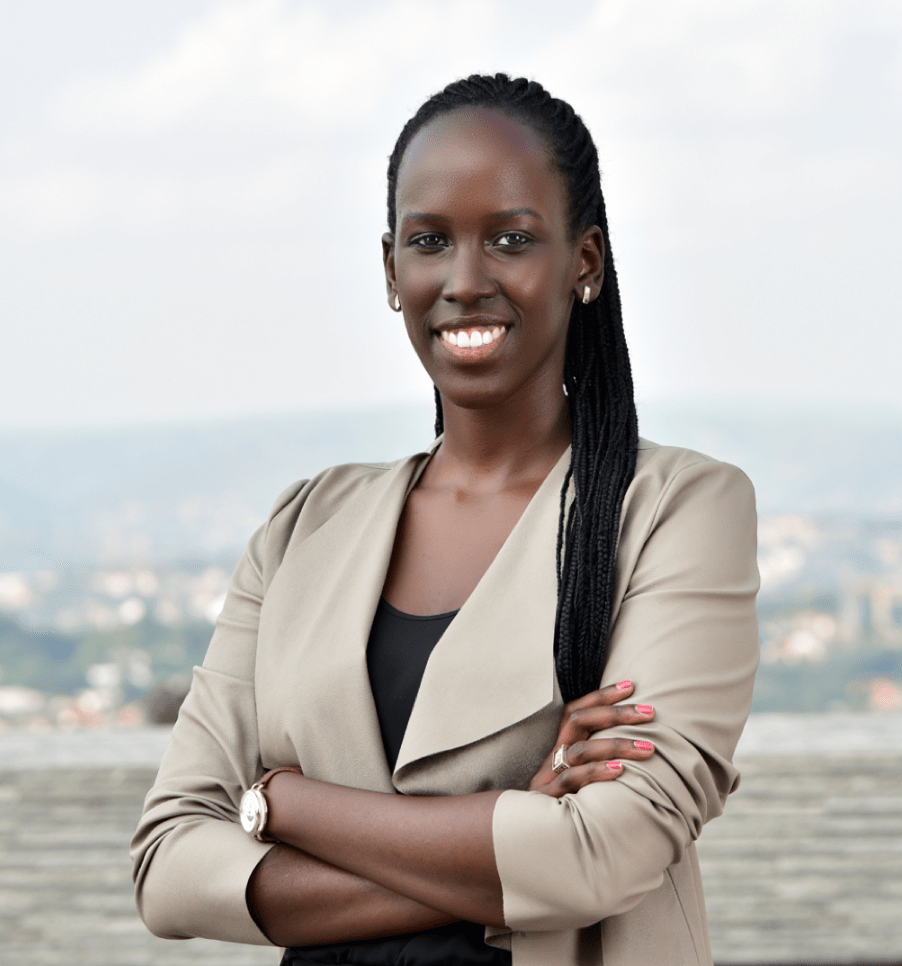 Faith Keza is the CEO of Irembo, a technology company that creates digital products for emerging market users.
She previously worked as a Software Engineer in Silicon Valley, California, at Google, Delphix, and Oracle, on both enterprise and consumer software products.
Faith received a degree in Electrical Engineering and Computer Science from the Massachusetts Institute of Technology (MIT) as well as a Minor in Business Administration from the Sloan School of Management. She currently serves on the boards of the National Bank of Rwanda (BNR) and the Rwanda Development Board (RDB).